Where has this year gone?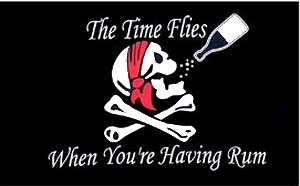 Can somebody just stop the world and let us step off just for a few weeks?
I know the old saying that the older you get the faster time goes, well according to that saying I think i must be getting on for a 160 years old!  This year has just flown by. It only seems like last week I was retiring and now we are into October and Christmas adverts have started and people talking about Christmas dinners and decorations!
Well I refuse to be drawn into Christmas this early, we've still got some sailing to do when we get down to Crete! Speaking of which just a bit of an update on whats happening with the boat buying process.
Well, we found the boat, a Bavaria 47, which is currently in Crete. it is a beautiful boat (the one at the top of the page 🙂 We put our house up for sale, it went on the market at 4.30pm on the Friday and was sold by 12pm on Sunday. The searches and all the legal stuff is currently in the hands of the solicitors but we were told at the beginning of the week that we should expect to be completing within 3-4 weeks, so its now final sorting out of things and putting the personal possessions we won't be taking with us on all of the selling websites and Facebook for sale pages. In fact tomorrow I have someone looking at a saxophone, someone else coming to buy one of my rifles, someone else coming to look at some biking gear and cameras and another coming to have a look at my last motorbike that has to go. Yesterday we sold our car which had just come up to the three year anniversary. We change it every three years so had it on a PCP plan, (similar to a lease but with the option to buy it at the end, hand it back or change it.) We took it to the company we got it from new and they actually offered to buy it from us for an amount more than what was owing on it so we used that money to buy a cheaper car which we will use for running around in for the next few weeks and then we will give it to our son who's driving licence should be getting sent to him very soon, so he will have a nice first car, just as we did with our daughter when she started driving. We have been emptying the house of picture frames mirrors, fancy lights etc, well let me re-phrase that, Jen has been emptying the house!! Every time I walk into a different room something else has gone. I even noticed today that if you clap your hands together there's now an echo in the lounge. On Sunday the 52 inch tv is going and we'll be left with a 30 inch screen. I won't even be able to see the picture from where I sit lol!
Well thats about it for now, we hope you like the new look we have given the website, and don't forget we will be doing our live Sunday Sundowners starting at 6pm this coming Sunday. So until then, take care everyone and enjoy the weekend.
Fair winds,
Carl and Jenny.