5 Tips for extras you may need when antifouling your boat
Ahoy, fellow sailors! 🌊⛵️ In today's Patron only J-Log video, we're sharing our top 5 tips for extras when antifouling your boat, ensuring it stays in tip-top shape and ready for your next adventure. Join Jenny as we dive into the world of boat maintenance and protection.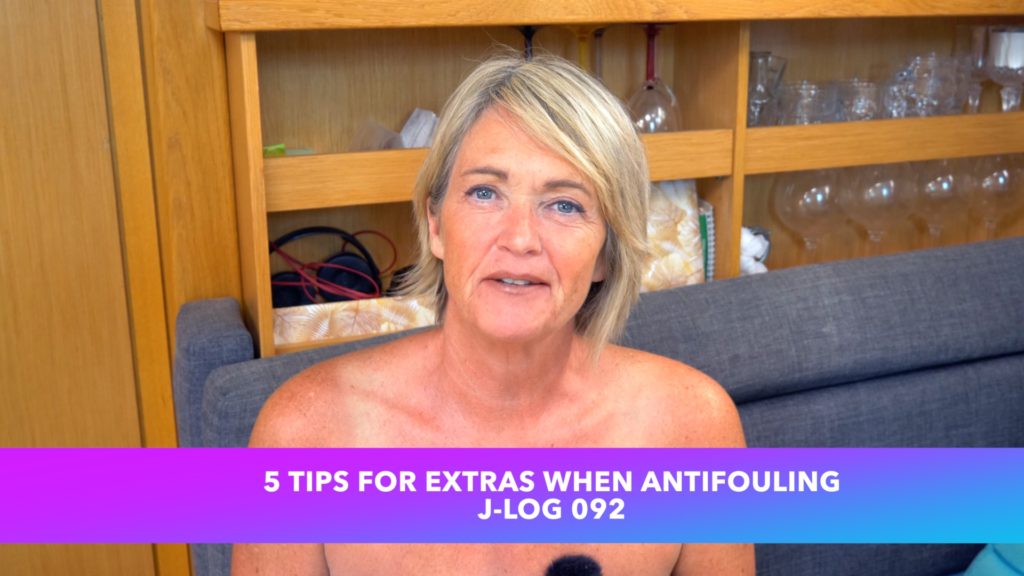 In this video, we'll cover items you might not consider prior to antifouling:
Choosing a foldable seat 🎨🛥️

Properly protecting your boat's hull for antifouling application, get some tie wraps 🧹🔧

Techniques for protectio, Sticks and cardboard. 🖌️🔄

Cleaning products ⚓️📆

Music/radio/podcasts – entertainment. 🌱🌍
If you'd like to watch this and over 200 other Patron only videos head over to our Patron channel at Patreon.com/carlandjenny from less than the cost of a cup of coffee per month. We publish at least two Patron only videos per week as well as other posts.
Don't forget to like, comment, and subscribe for more sailing tips and adventures! Hit the notification bell 🔔 to stay updated on our latest content. Let's set sail and make this summer one to remember! ⛵️🌞🌴
Carl and Jenny
If you enjoyed this blog post please check out our Freebies page where you can download other guides, and if you're feeling really good consider having a look at our Support us page.