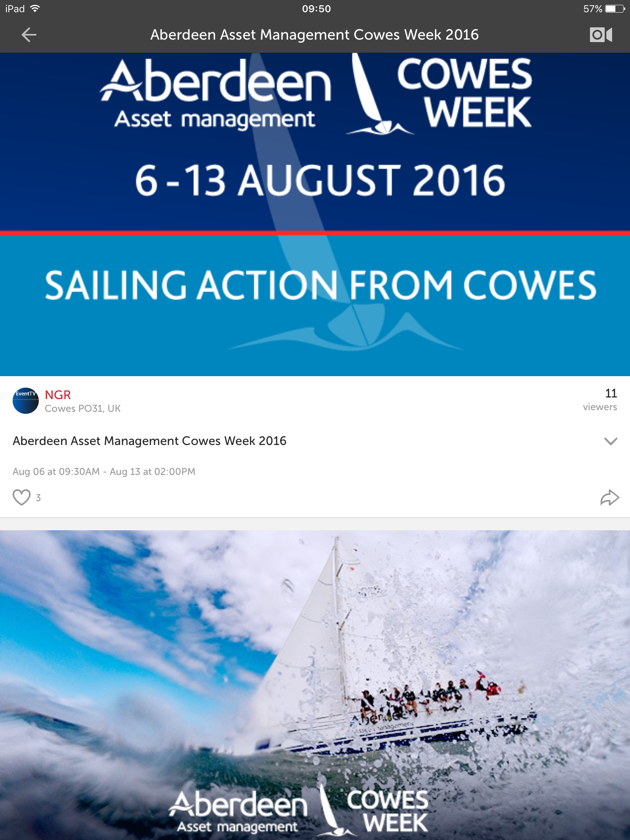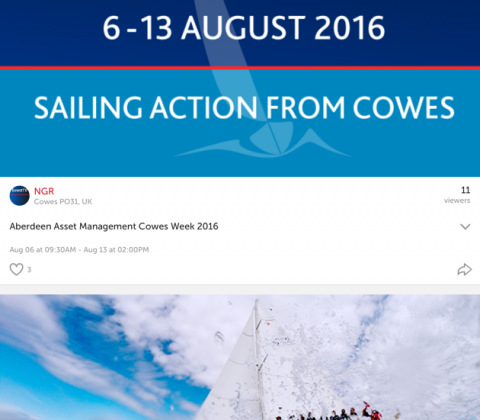 Cowes regatta starts today
For many years now we have followed yacht racing, from The Whitbread round the world yacht race as was, through to the racing machines of the Americas Cup, but one we have attended a few times has been the Cowes Regatta on the Isle Of Wight. It probably started when I used to work over in the Isle of Wight back in the early to mid 80's and carried on when we used to holiday down there as our kids were growing up.
Nowadays we get to follow it online using Cowes radio and a great app for iOS, Livestream which broadcasts live video for the whole week. (See the pic above for a screen shot).
Well the regatta was supposed to have started at 0930 this morning but there has been a 2 hr delay due to a lack of wind! If you fancy following it download the app (it's free) and search for Aberdeen asset management and start watching. And if you have Apple TV you can watch it on your big screen using AirPlay.
Get the ice ready and your preferred tipple for some great racing action.
C &J
Edited with BlogPad Pro