Saturday Hours Live -We are interviewed live on radio!
This coming Saturday – We are interviewed live on Saturday Hours Live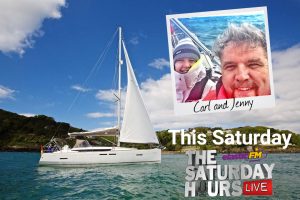 A few weeks ago whilst we were on the boat in Crete, totally out of the blue, we received an email from the web radio station Elastic FM asking if we could appear on a Saturday Hours Live.
They are based near Chesterfield, our home town, and asked us if we could appear live on their radio station for an interview about our journey so far into our experience of selling upend moving aboard a yacht.
After a few emails we finally agreed on a date when we were back in the UK visiting.
Well the time is close. We will be live on Saturday 7th April. We will be on from 5pm – 6pm so if you can, tune in online and join in.
The show is live between 3pm-6pm and can be listened to through the elasticfm.co.uk website or by downloading the Tunein app and search for "ElasticFM". Also follow them on their Facebook, Twitter and Instagram @thesaturdayhours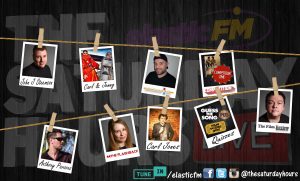 We are really looking forward to this so let us know after the show what you think. Please share this post, its a fairly new radio station and the more listeners they can get the better for everyone.
See you Saturday.
Carl & Jenny