Settling in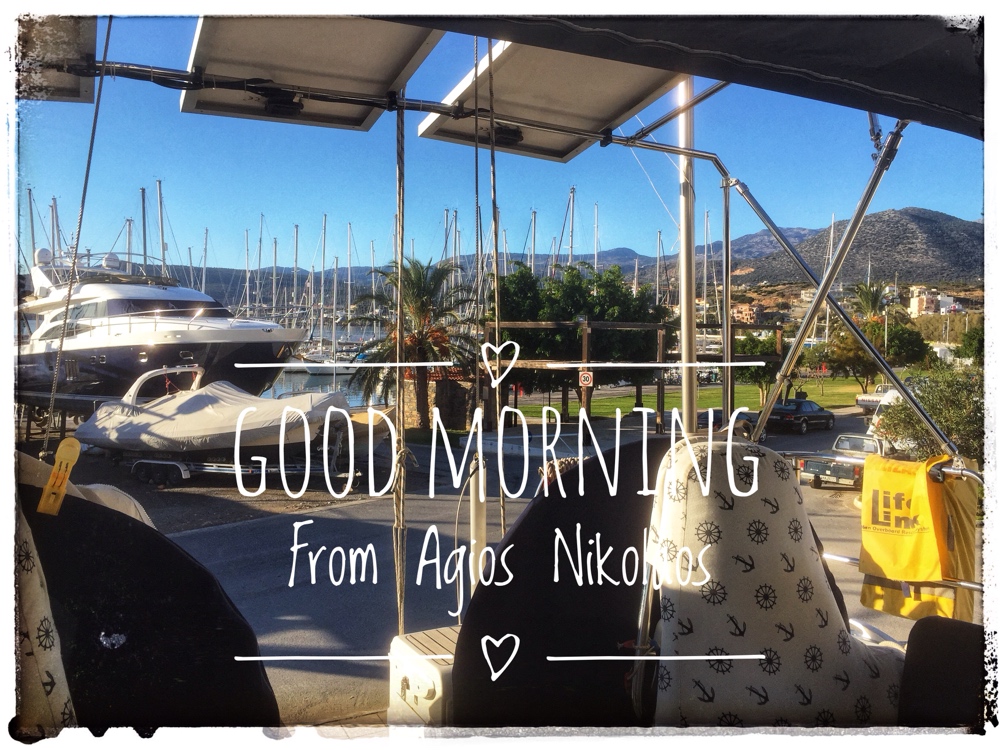 So we have now been in Agios Nikolaos for 2 weeks. So far we have been on the hard. Tomorrow we will be launching Dream back into the water. At last!
It's not been as bad as we thought for settling into this new way of life,although I suppose you could say it's not really started yet, not till we start cruising anyway.
We have made friends with quite a few people here from all nationalities and have been made really welcome. A few people we met earlier in the year when we first came down to get the boat surveyed. We now have our scooter for local trips around town, rather than keep using the van which I have now nicknamed my land yacht!
Jen has joined the marina walking club which goes out on a Thursday walking through the gorges, and then a couple of mornings a week she goes for a shorter walk with a few of the ladies from the other boats. The walk up to a local beach,a few exercises on the beach then a walk back, sets her up for the day.
There's quite an active social calendar here, Sunday afternoons is BBQ time. You take a dish to share and whatever else you want to eat and drink. A few people bring down there guitars and everyone joins in with a bit of a song. It starts at 2pm and goeson until the last drunken sailor staggers back to their boat!
Friday evenings is what is called Happy Hour. The local taverna next to the marina puts on food for everyone who goes, all at no charge. While ever you are buying drinks the food keeps coming. At the end of the night you tell George how many drinks you have had and he tells you what the final cost is. Can you imagine a British pub operating like that, they'd be out of business in a night!!
The weather at the moment is beautiful. I am sat here in the cockpit in just shorts and t-shirt, not a cloud in the sky with just a very gentle breeze Jen has just gone for a short walk.
We have completed the jobs that we had to do before Dream gets splashed tomorrow. We've changed the two main seacocks along with the pipework, sorted through all the lockers and spent a couple of days putting a new anti-fouling coating on the hull. She looks as good as new.
Once we are on our berth and have direct connection to the water we will give the boat a good clean down using the pressure washer. At the moment we have mains electricity but no direct connectin to water so have been reliant on what was in the tanks. Our aft tank is now empty and we have about 40% left in the forward tank, so we can survive a few more days.
Well it's time for another cuppa so time to sign off for now. We have another episode of our van conversion video ready for uploading to YouTube so keep an eye out for that. There will be one more episode of the conversion then the next episode will be our trip here. After that it will be boat life!

Have a great day everyone we are thinking of everyone back home but can say we are not missing the weather there!
Best wishes
Carl and Jenny
Edited with BlogPad Pro