How to service a Lewmar Ocean ST50 winch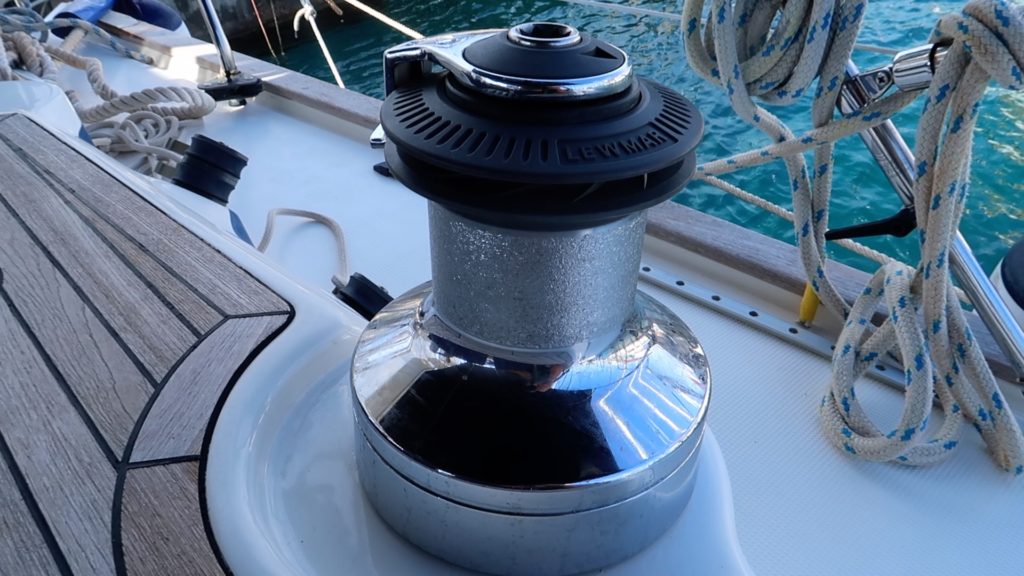 All sailboats are fitted with winches, some are self tailing and others are just standard winches. Some boats, generally larger yachts, even have electric winches to make life a bit easier. These are useful if single handing or when handling big sails. Read below on how to service a Lewmar winch.
On our boat we have a total of 5 cockpit winches. We have two Lewmar 42's for controlling the mainsheet, topping lift, halyards, kicker and main sail furler. We have 2 Lewmar 50's for the Genoa sheets and lastly a Lewmar 40 electric winch for the headsail fuller.
About winches
Winches are probably one of the most used pieces of equipment on a boat. They are built to sustain quite heavy work and will keep going and going without hardly, if any, maintenance. However, they really should be serviced once a year.
Many sailors don't bother thinking "If it aint broke, don't fix it!"
You might get away with it for some time but if it does fail due to lack of care and maintenance then the cost of replacement is massive.
Recommendations
So for us, we service our winches once a year, normally at the end of the season. To do it thoroughly probably takes a couple of hours per winch, but the benefits are well worth it.
If ever you have taken the roller off of a winch "just to have a look" you may feel a bit intimidated seeing all the cogs and gearing, yes it does look complicated but in actual fact they are quite simple and servicing is a job anyone can do.
Below is a list of things to go through when servicing your winch. Take a look, then watch our video where Carl services one of our Lewmar ST50 manual winches and what he found when examining it. Although this refers to a Lewmar ST50 winch, most winches are similar so you should still find this helpful.
Lewmar Winch Service
1. Prepare to service the Lewmar winch. You'll need a large tray, a plastic sheet to cover your table (we use a bin liner), an old toothbrush, gear or winch grease, and gear oil. Some kitchen roll, a bin liner, protective gloves, flathead screwdriver, a pair of pliers, a solvent, we use petrol but you can use white spirit.
2. First job is to dismantle the winch. It's quite simple, firstly unscrew the plastic top cap (some winches may have a stainless steel one). Then remove the chrome feeder arm, this just pulls up. Once done you can pull up and remove the drum. Be careful as there are two big sealed bearings inside. Sometimes they will stay on the shaft and other times they will lift out inside the drum. Place the items in the tray. If this is the first time you are doing this it might be beneficial to get someone to film you so if you forget where things go you can watch the video as a reminder. Next remove the pins that hold the gears, insert a screwdriver in the top and carefully prise it upwards, then you can pull them out. Slide out the gearing cogs. There will be a small plastic washer underneath the cogs, be sure to retain it.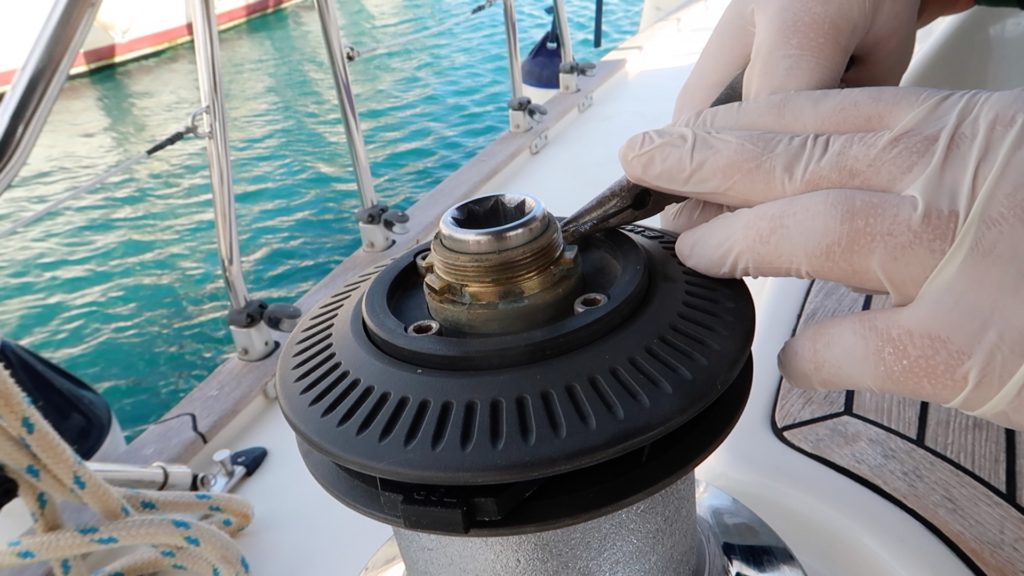 3. We soak all the parts in petrol to remove the old grease.. Using a toothbrush and rag get all the old grease and grime off every part – cogs, bearings, rods, washers, winch base, winch cover – everything.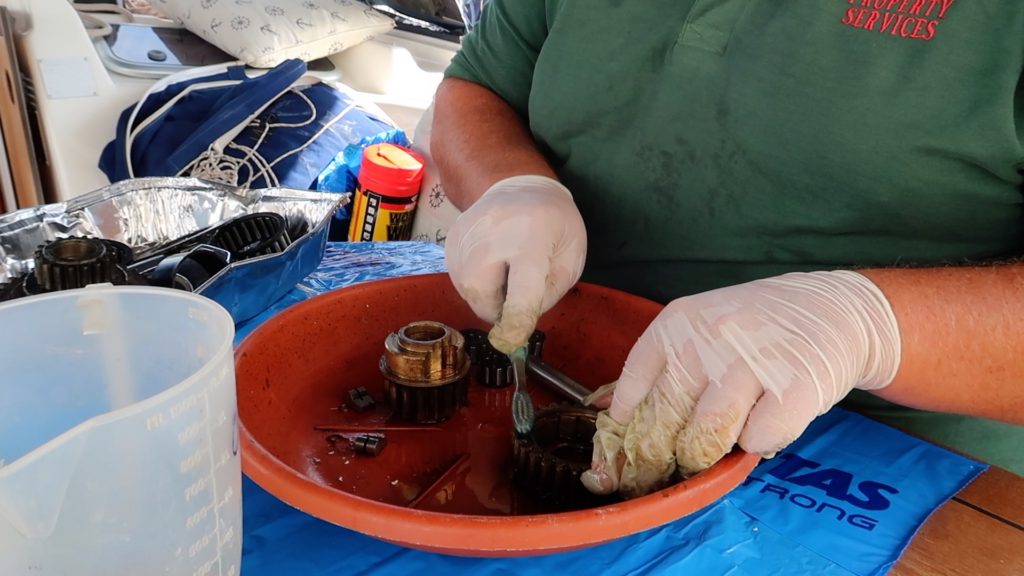 4. Lightly grease everything except the Pawl and Pawl Spring. You'll want to use gear oil on that instead. Make sure to lightly grease every part – inside, outside, in the corners and grooves. You don't want blobs of grease anywhere as theses can harden over time. Lightly goes is the key.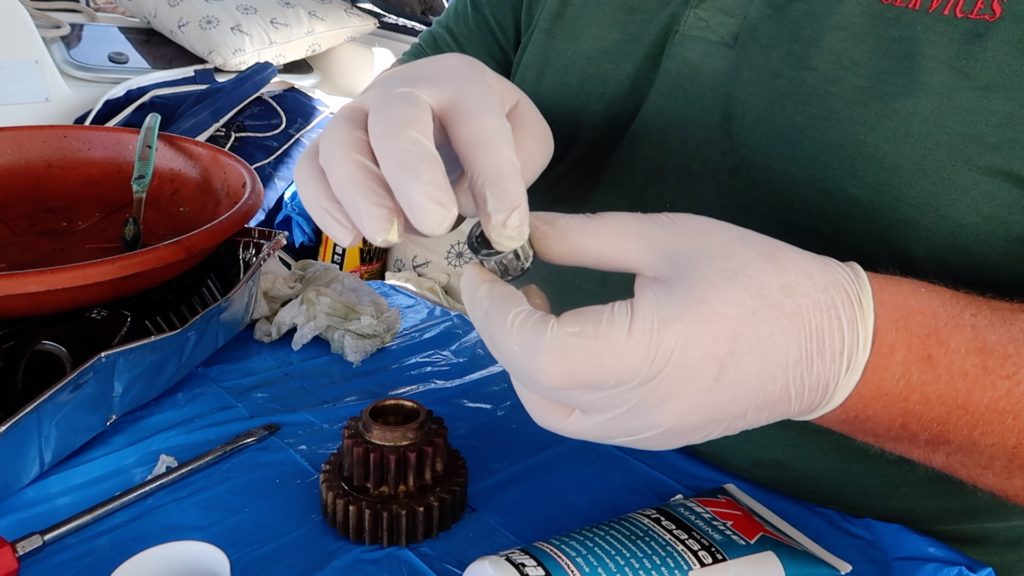 5. Put everything back together in the opposite manner than when you took everything off. Double check there's no bits left in the tray…. If there is re-assemble 😉
Once it's all back together give the winch a few turns with the winch handle which will ensure all the moving parts will have got grease on.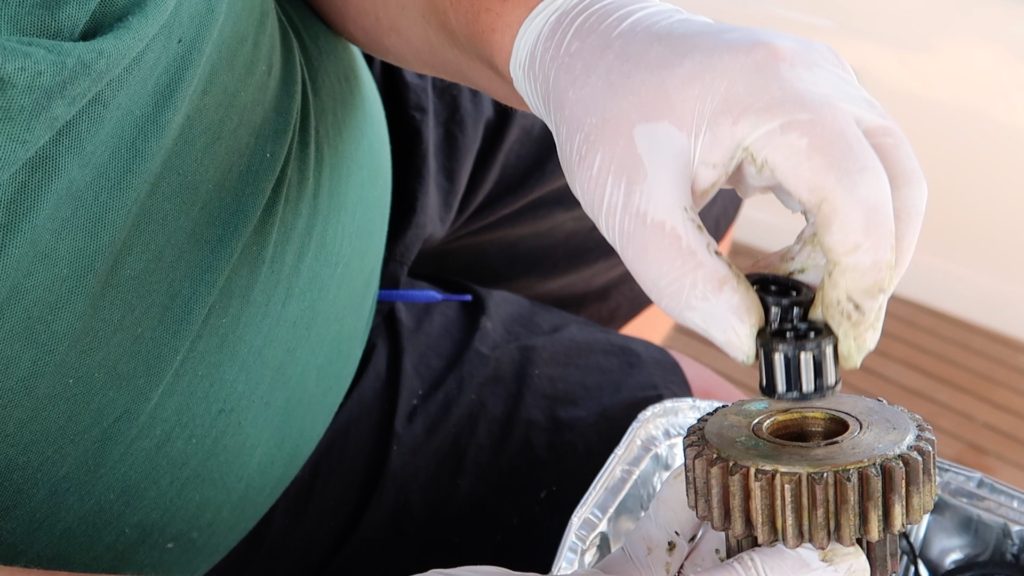 Thats it, you're good to go.
Now you've read how to do it, click on the video below and watch Carl service one of our winches. how to do it.
If you enjoyed this blog post please check out our Freebies page where you can download other guides, and if you're feeling really good consider having a look at our Support us page.