The Ultimate Boat Prep Guide: 7 Tips to Wow Your Guests!
Welcome aboard!
In this week's Patron only J-Log, I'm going to share some fantastic tips that will wow your guests.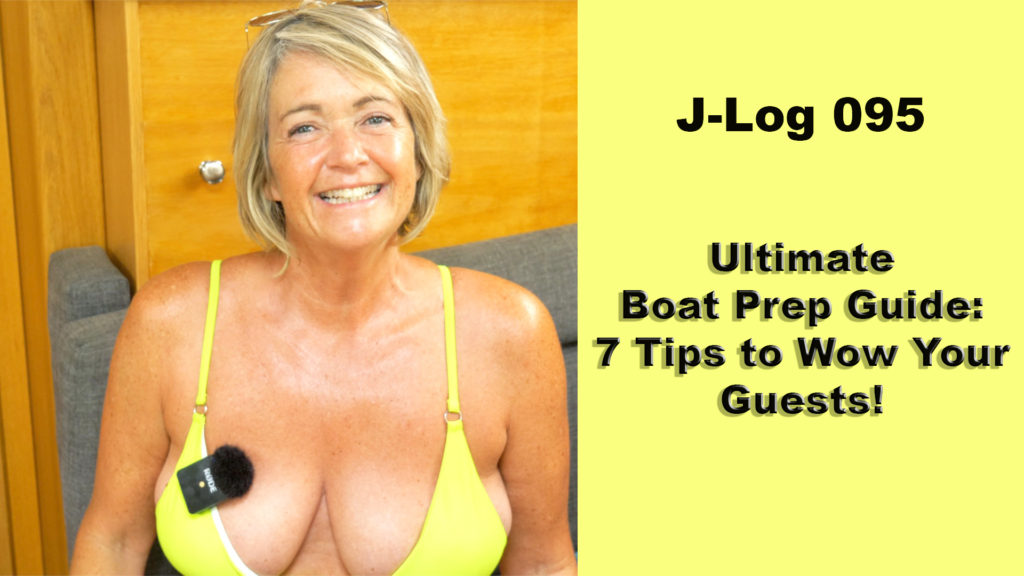 Are you ready to impress your guests with a perfectly prepared boat? Look no further! In this must-watch video, we bring you the ultimate boat prep guide packed with 7 tips that will leave your guests in awe. From creating a welcoming ambiance to ensuring their safety and comfort, we've got you covered.
Join us as we dive into the art of boat preparation, transforming your vessel into a luxurious haven that will rival a 5-star hotel. Discover the secrets to decluttering and organizing your boat, making every corner a picture of pristine beauty. You'll learn the importance of stocking up on provisions that cater to your guests' preferences, ensuring that no craving goes unanswered during their stay.
But it doesn't stop there! Safety is a top priority, and our experts will guide you through essential checks of life jackets, fire extinguishers, and other safety equipment, guaranteeing peace of mind for you and your guests. We'll also show you how to set up inviting seating areas on the deck, complete with shaded spaces for relaxation and breathtaking views.
Want your guests to feel pampered? We've got you covered. Discover our tips for creating cozy and inviting guest cabins, complete with fresh linens and personal touches that will make your guests feel truly special. Plus, we'll help you plan the perfect itinerary, sharing essential information about navigation rules and safety procedures, ensuring a smooth and enjoyable journey for everyone.
Don't forget the entertainment! We'll reveal creative options to keep your guests entertained, whether it's music, books, board games, or water sports equipment. And of course, we'll show you how to set a stunning table in the dining area, complete with elegant tableware and charming decorations, turning mealtime into a memorable experience.
Get ready to become the ultimate boat host with our expert tips and tricks. Don't miss out on this essential guide to wowing your guests and creating unforgettable moments onboard. 
If you'd like to watch this and over 250 other Patron only videos head over to our Patreon channel at Patreon.com/carlandjenny from less than the cost of a cup of coffee per month. We publish at least two Patron only videos per week as well as other posts.
Don't forget to like, comment, and subscribe for more sailing tips and adventures! Hit the notification bell 
 to stay updated on our latest content. Let's set sail and make this summer one to remember! 

Jenny