We got to 5000 YouTube Subscribers
We got to 5000 YouTube Subscribers
We made it! We got to 5000 YouTube Subscribers!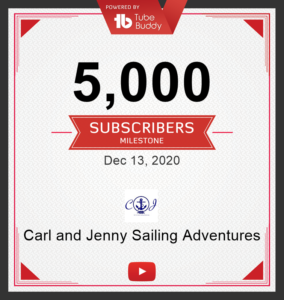 We are so pleased and happy this morning because we woke up to find that our subscriber count has reached 5000! We can't believe we have come this far already.
This couldn't have happened without you guys so a massive THANK YOU to each and every one of you for following our channel and clicking that subscribe button. It really does help our channel grow and the more views we get the more inclined we are to put out more content for you.
We have given our production side a big kick and are now putting together more content than we ever have done. 
Last month we put out 8 videos on our Patreon channel. So how does that work?
To reward our Patrons we publish, for Patron's only, a series of regular videos.
Monday we have our D-Log episode. This is where we discuss what's been happening in real time, we put out hints and tips and it's a place where we open up a bit more. 
Wednesday we have our "Carl and Jenny Talk About" vodcast episode. This is a video version of our weekly podcast. In the podcast we talk about everything that influences our day to day living, not just sailing related. The podcast itself is available on all of the Podcast channels online in just audio format, but for Patrons only we do the video version.
Friday is when we post a regular episode that goes out on YouTube. The Patron version comes out a week earlier and is ad free during that time.
There are other rewards also available depending on what tier Patrons opt for.  Any funds we raise from our Patreon channel go directly back into our film making budget, it is not supporting our lifestyle.
So if you are wanting more content for the cost of a cup of coffee, or more if you prefer 😉 then pop over to our Patreon channel for more info by clicking on the image below.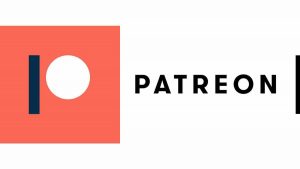 Fair winds,
Carl and Jenny
If you enjoyed this blog post please check out our Freebies page where you can download other guides, and if you're feeling really good consider having a look at our Support us page.