We've got a new Podcast channel
We are always looking to give our followers more content and enjoyment so we have put together something we have been talking about for some time… yes, we now have in addition to all of our other social media stuff, a Podcast!
Now this is something we have been thinking of doing for quite a while now to add a different aspect to our day to day lives, and to record something that might not always come across in videos.
So after much deliberation we have now posted our first podcast.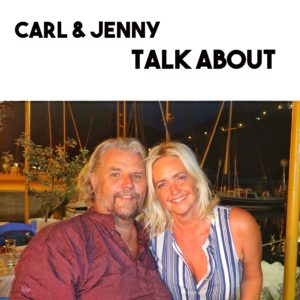 What's different from our podcast in comparison to our video productions, is that our podcasts are going to be a bit more diversified in content, They are not going to be just about our sailing experiences, but more about our view and outlook on life in general.
We hope to keep it humorous and fun and hope you will get some joy and laughter from it, and may also pick up a tip or two on how to keep your marriage/relationship on the right lines. We have been married now for almost 28 years and have been together as a couple for almost 36 years, so we think we know a bit about living together as a couple!!
We hope you will enjoy this alternative content. We will still continue to post our videos but hope this is something you can listen to in different environments and still get enjoyment from (car, gym, walking etc).
Anyhow check out our Podcasting hosting channel. You can also find us on iTunes, Spotify and other Podcast outlets.
Let us know what you think, and feel free to send us questions or topics you would like us to cover.
The first episode is just a quick intro to the channel. We are aiming to publish one podcast a week so please subscribe on whatever podcasting platform you use.
Thanks again and we hope you enjoy the show.