Contracts are signed!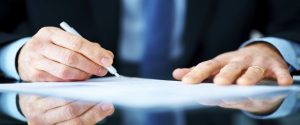 Well it's all official now!
We've just got back from our solicitors. There's no going back now, we've just signed the contracts for our house sale!
Our completion date is next Friday. Once we receive the call from the solicitor on Friday morning to say our funds have been transferred into our bank that's it. We are of no fixed abode! Although we do have a temporary residing address for mail and stuff.
The boat transfer is scheduled for the 1st November so from that day onwards we will be the legal owners of our "Dream".
So where will we stay in the meantime?
Earlier today we went and paid for our new van, so we are now the official owners of a Nov 2014 Vauxhall Movano 2.3 CDTI High roof LWB van which we will be converting into a full camper van hopefully within the next two weeks. Side windows are being fitted today so once we pick it up tomorrow we have a trip up to North Yorkshire to pick up the carpet liner. Then once we get back the work starts on insulating and lining it out. We'll be doing a video series about the conversion. We will be staying in the van until completion and then driving it down to Crete so we will have a week or so camper van road trip to get down to the boat.
When we get to Crete the first thing will be to antifoul the boat and get her back in the water. We'll then spend some time getting used to boat life. Because we won't be doing much sailing over the winter we are planning on doing a road trip a road trip to explore Crete. The beauty of having the van with us is that the only extra cost will be fuel. We are going to be land and sea gypsies!
We've been waiting all year for this and now it seems to have come around all at once. We've still a fair few things to get rid of, pass on, sell etc but there is light at the end of the tunnel.
On a final note, the weather here at home is now starting to turn quite Autumnal rapidly. The drizzly days have started, along with colder evenings, i've now had to pack my flip flops as i've had to start wearing socks for the first time since March. We are also starting to lose the light around 6pm, the sign of season change, so it won't be quite so hard to drive off towards sunnier climes! The first few weeks are going to be rally hard emotionally we think, because it will be the first time we will have left the family for any time other than the holidays, so it may be easier for everyone if we all just say we are on an extended holiday. It will only be a few weeks till we are back visiting anyway, although this will be the first Christmas ever we wont have spent it with family. We will make sure we have Skype set up before we leave for our parents and kids so we can at least keep in touch that way.
Oh, and one last thing, just realised, this Sundays "Sunday Sundowner chat" will be the last one from our house, so we may have to open a bottle of bubbly. The ones following will be from on the road and then the boat, so join us for that.
See you all on Sunday.
Carl & Jenny.