Extra live chat – All about homebrew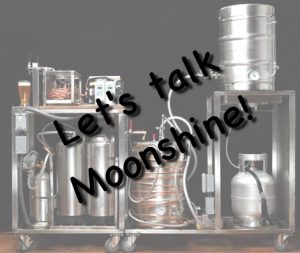 Well during our regular Sunday Sundowner live chat show this evening it became apparent that we aren't the only people who are a little more than interested in producing their own drinks, whether it be beer, wine or spirits.
We have been brewing our own supplies for some time now, so due to popular demand we are going to put in an extra live show this coming Tuesday on how we brew our home supplies. Some of this will be hypothetical speaking as the distilling side of brewing is not exactly legal in many parts of the world due to tax reasons mainly, so we will be giving advice/instructions on what we have researched 😉 Whether you go on to process your own spirits is entirely left with you, we can discuss the method but don't condone doing it whilst you are on land!
We are sure you will find this informative and may even be the start of a new hobby for some of you. And if you already live on a boat, then it's really a must as you will be saving lots of money making your own.
We will discuss the equipment you need, where you can get your equipment from and the process from start to finish in each of the different types of brewing process.
This is going to be a special interest topic and not just for sailors, so whether you are just into sailing or are live aboard sailors, you will find it of interest. Even if its just how to save a few pounds/dollars each month.
We hope you can join us for this extra live discussion.
Starts at 2100hrs Tuesday 10th October.
Carl & Jenny