Learning all about tidal diamonds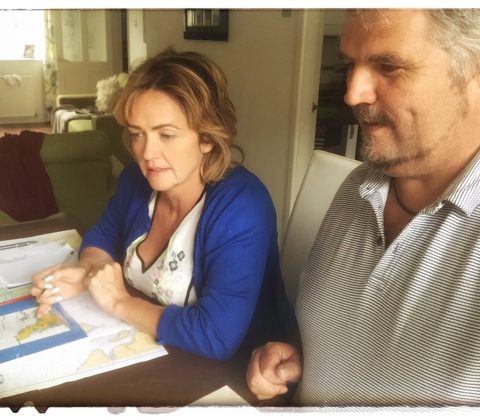 This afternoon Jenny's studying was all about tidal diamonds. A little bit heavy going at times but by the end of the lesson she had grasped it.
I was watching over to make sure the workings out was correct which to be honest was a good bit of revision for me as its been quite a while since I've had to put the theory into practice as the majority of our sailing over the past couple of years has been inland!
We are both looking forward to putting into practice what we are studying.
This week we have been watching the Cowes regatta live racing via Livestream on our Roku tv box and also the sailing in the olympics. I have also enjoyed watching the windsurfing racing as a few years ago we were both into windsurfing in a big way. So much so that I even had wave boards on the half landing at home (before we were married and shared a house lol).
C & J
Edited with BlogPad Pro