On November 12, 2019 by
carlandjenny
With
3
Comments -
C&J Extras
,
Day to Day
Renewing our DEPKA
It's time for our yearly DEPKA renewal!
One of the things an EU registered boat requires when sailing in Greek waters is a DEPKA. This is basically to show you have registered with the Greek authorities that your boat is in Greek waters. It is renewable every 12 months. The renewing is free. 
Ours was due to be renewed on the 13th November, but as I had a spare hour this morning, I decided to go and get it done today. Jenny was busy doing her keep fit exercises with some of the other liveaboards in the marina, so what better time?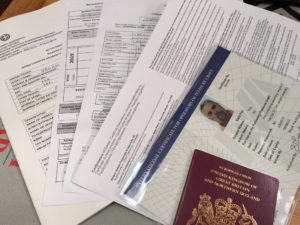 The process
It's quite a simple process. A trip down to the Port Police office (Coastguard) with the correct documents. It's then just a formality of them photocopying your documents and stamping the DEPKA with a new date 12 months from now. I had to show the original DEPKA, TEPAI tax payment form (even though that expired at the end of October), the receipt for our SSR (small ships register certificate). We had to surrender ours to register the boat out of use over winter, otherwise we would  have to pay the TEPAI for each month. My ICC and passport.
They will check and photocopy all of the documents. Once done they stamp your DEPKA and put a new expiry date which will be 12 months from the day they stamp it.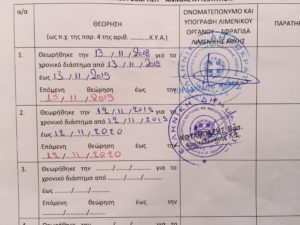 All in all it took around 10 minutes to get our DEPKA renewal and now we are good for the next 12 months in Greek waters. That is of course when we set off again at the beginning of the season and pay our TEPAI tax for the months we are in Greece.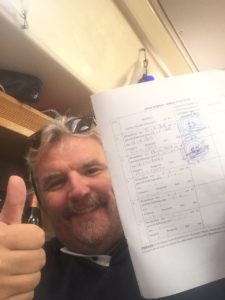 All sorted!
If you enjoyed this blog post please check out our Freebies page where you can download other guides.  If you're feeling really good consider having a look at our Support us page.