On November 26, 2019 by
carlandjenny
With
2
Comments -
C&J Extras
,
Day to Day
The truth behind the myth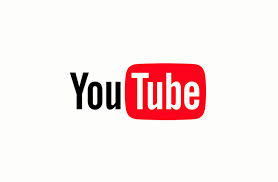 Sell up, buy a boat, set sail and set up a YouTube channel. Never work again! In this blog post we give you the truth behind the myth.
In the last couple of years sailing channels have flooded the market on YouTube. Probably one of the reasons is that a handful of channels got on the bandwagon really early and got a lot of followers who have remained loyal to them and as a result they make a good living from it. The problem now is that everyone thinks that if they buy a boat and start a YouTube channel they can give up their jobs set sail and they'll never have to work again! What they don't realise is that the channels who are making money from YouTube and Patreon are working  as full time video producers. Not quite the retirement they are expecting. Editing footage that you have recorded, exporting it, uploading to YouTube, adding text, custom thumbnails etc all takes time, at least 8-16 hrs for a fairly short video.
For people who just want to watch sailing videos, life experiences and adventures then the market is flooded. Some really good productions and some not so good productions. There is something for everyone out there. Unfortunately for the video creators, getting noticed now is getting harder and harder due to the number of creators there are.

Whilst we love creating videos for YouTube it is not a cheap hobby. Yes we do get a small income from Patreon which helps with the costs a little but it doesn't pay a wage. A lot of people are under the misconception that because adverts are part of YouTube playbacks then the creators must be making lots of money. In reality unless you are getting 100'000's of views per video then we are looking at cents/pence per thousand views. Hardly worth it because YouTube take their 50% of anything you make. Hence the reason a lot of people now offer a Patreon page.
On our Patreon page we post our normal episodes earlier than they are released on YouTube, but we also produce our Patron only video series which we call our D-Log. There are currently around 40 D-Log videos on our Patron page at the moment. We also offer other perks depending on what tier our Patrons decide to join. All the funds we raise through our Patreon page goes back into video creation, whether it's updating or replacing equipment or being put towards our ever increasing internet costs.
If you enjoy watching our videos and would like to help support the production of them you can become a Patron by clicking on this LINK. as a Patron you get access to lots of extra videos and other perks depending on what tier you join. There is a tier for everyone.
Fair winds,
Carl and Jenny
If you enjoyed this blog post please check out our Freebies page where you can download other guides, and if you're feeling really good consider having a look at our Support us page.