We visit Amsterdam and Spain
Well in our last post we mentioned that we were getting ready to visit Amsterdam. Well we went and had a great time.
We went with a couple of friends of ours, Mark & Sarah, It was Sarah's birthday whilst we were there so there were birthday celebrations while we were there.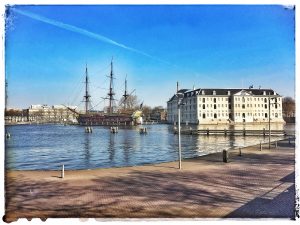 We visited a few places we hadn't been before, one of which was the Bodyworks museum. A really bizarre thing to see, but very interesting. Google it for more info, but not for the fainthearted!
We of course took in a boat trip and also visited the Maritime museum. The highlights of which can be seen on our video of the trip.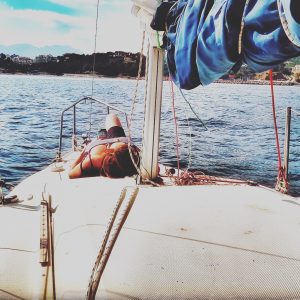 Well we were only back a week and then it was time for our next adventure… we set off to visit our great friends, Glyn & Julie, who now live just down the mountainside from Guadalest in Spain, (near to Benidorm). They made us most welcome, as always.               We haven't seen them for four years and we took off in conversation where we left off last time. It seemed like only the day before that we last saw them, true friendship. We managed to get out on their boat a couple of days and spent some relaxing days along the coast enjoying the warm sunshine and blue skies. Our latest video is the highlights of the visit.
We visited a couple of local markets which you'll see on the video which were interesting and we managed to pick up a Sailors squeeze box for taking on our boat. Not sure how that will go down with the neighbours on a mooring!!
So, at the moment we are sat at home, getting ready for our next trip starting soon. We are off to the Ionian, and spending a couple of weeks on a Bavaria 41 yacht we have chartered. The first 5 days will be spent doing the practical Day skipper course and the remaining time, assuming we get qualified! will be spent on our own. We have planned to meet up with Kevin and Dee from Sailing Kejstral in the Zakynthos area, there are making their way over from Turkey as I write this. It will be great to catch up with them and spend some time sailing, eating and drinking with them. We are getting all of our camera gear ready that we are taking. We thought about taking the drone, but we might be struggling with the bags, we'll decide on the day we leave.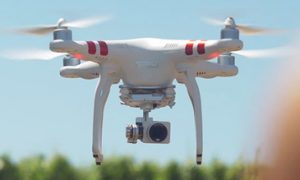 Anyway, thats a bit of a catch up on what we've been up to. We bought the drone and a new compact camera, a Canon G7X mkii to add to the arsenal of equipment we have to film. We have a video of the first flights of the drone here. We love the idea that we can incorporate the drone footage into our videos to give a better finished film with some interesting angles to add to your enjoyment. I suppose going through security at the airport will be interesting with all the electrical items, batteries, cameras, chargers, laptop, ipad, kindle and phone!! Ah well, small prices to pay.
Right thats it for this post other than just to say a big Thank you to everyone who has started or continues to follow us on our social media pages. The numbers are growing by the day, along with the number of views we are getting as well. If you don't already follow us on social media, check out our "Come Aboard" page on this site where you can find all the links to all of our social media channels, be good to have you aboard. Subscribers to our You Tube channel especially welcomed along with any thumbs up you can give us on our films, it helps us out no end as it helps with our rankings. It would be nice as well to see some of you leave comments on here as well.
Okay, that's all folks, have yourselves a great day.
Until next time,
Carl and Jenny x