The Boaters Checklist – Preparing your boat for summer!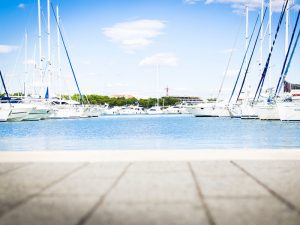 Our boaters checklist.
Well today is the first day of Spring. The snow is melting away by the hour, the daffodil heads are starting to push through, the sky has turned blue again with hardly a cloud in sight. For those of you who are still landlubbers no doubt you will be getting odours of freshly cut grass this coming weekend as people start to get ready for the better weather. For those of you on the water, it will be the sound of a boat engine, maybe even the smell of 2 stroke as outboard engines are brought out of hibernation and given their first bouts of life this year. We thought we would share our boaters checklist with you.

It doesn't matter whether your boat sports the latest engine or an old favourite, the Volvo Penta. One thing to remember is that they all need a bit of TLC to keep them in optimum condition and to preserve their reliability. Not forgetting though, it's not just about the engine, the whole boat needs its regular maintenance program which mist cover all off the crucial areas including the deck, the hull and safety gear.
We put this checklist together after speaking to other boaters, researching online and from our own experience and want to share it with you. It's something everyone should have to hand when getting their boat ready for the forthcoming season. To ensure that your boat is safe for you, your crew and your guests, complete each of the points covered in the list. It will also help to extend the value and life of your boat and avoid any unnecessary and unexpected costs in the future.
So where do we begin?

 

Well seeing what day it is today, how about a Spring clean?
We know, cleaning isn't the most exciting of things, but, in our opinion its the one to get out of the way first (eat a frog for breakfast!)
Mark Twain once said "if the first thing you do each morning is to eat a live frog, you can go through the day with the satisfaction of knowing that that is probably the worst thing that is going to happen to you all day long!"
A good clean and polish will not only make your boat stand out from the rest but will make the remaining steps a bit easier and certainly less messy.
Okay, so its time to get out the hosepipe and buckets, if you have a jet wash you can use that but go carefully, especially if you have teak decks. Start off by giving the hull, deck and topsides a clean. Use a mild detergent and don't be afraid of getting on your hands and knees and giving it a scrub with a soft sponge. Read the label if using detergent to make sure its compatible with the material of your boat, we don't want any loss of colour now do we?
Once all that winter muck and grime that has built up over the last few months has been washed away it's time to apply a loving coat of wax. If you choose carefully you will be able to find one that helps to prevent the damage caused by UV light which can fade your graphics and hull. There has been many a pub discussion over whether waxing the hull will make your boat faster by reducing drag in the water. Maybe some of the racers out there can comment!
While we are in the cleaning mood, don't forget to give the Bimini, spray hood and any other canvas and cushions a good wash. Take time to check the stitching and re-apply one of the solutions which re-waterproofs and UV protects the material. If there are any minor repairs that need doing, now's the time to get them re-stitched.
Has there any damage been caused over the winter?
It breaks your heart to find that there are scratches or gouges in the gelcoat. That weekend away when someone came and moored up next to you, not paying attention, or maybe the strong winds over the winter, all take their toll. So although it may have been unavoidable and however deeply pained you may feel, the thing to do is get it fixed asap.
Whilst we are looking for any signs of damage, don't forget to check for any unseen damage, or wear and tear. Deck joints, stanchion mounts, winches, lines etc are all vulnerable to damage, either accidental or through general usage. Make sure you check them all. Giving the winches a service is always a good idea at the beginning of each season, replacing the grease.
If you are lifting your boat out of the water then now is the time to re-apply your antifouling and at the same time check your sacrificial anodes and if required change them.
One final thing on our boaters checklist is safety equipment.
Again it is easy to become complacent and think, "oh it will be okay" but these are probably the most important items you have on board your boat, and the ones that can mean the difference between life and death.
Life raft – Make sure its in date. Its difficult to check the condition of it with it being in a sealed unit, but you can check its still within the recommended service time, it's secure to the deck and there doesn't appear to be any damage to the casing.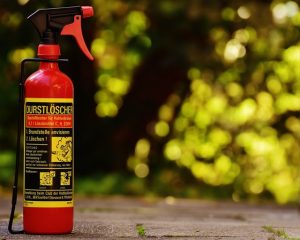 Life jackets – Make sure the gas cartridge is still in date, if not get new cartridges and rather than waste the old ones give them a try, just make sure you can repack your lifejacket afterwards once you have fixed in the new gas cartridge. Make sure the lights work, the whistles are attached and the reflective patches are clean, also check the straps for abrasion damage.
Fire extinguishers – These will have a date stamped on when they must be either changed by or recharged. If you have a gauge on the top make sure it read in the green, if not get them serviced or changed.
Flares and EPIRB – These will also need checking to make sure they are still in date. Expired flares must be disposed of carefully. Marina's and some chandlers will have a way of disposing of them. It has been know for people to keep them for bonfire night just to test them! One of the places we have bought safety equipment from is Force 4 Chandlery.
So thats about it. We hope you have found our boaters checklist useful. If you have please leave a comment below. You should now be ready for your summer sailing season. Your boat will be looking top dollar and you should be confident you are safe. Now go out there and enjoy your time on the water.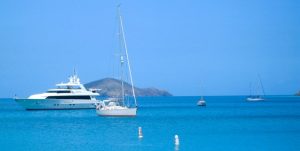 Don't forget to watch our latest video
Have a great week
Carl & Jenny